The Maurice Amado Foundation
Welcome to MauriceAmadoFoundation.org, the official website of the Maurice Amado Foundation.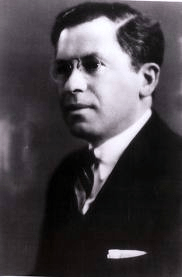 About the Foundation
Established in 1961 by Maurice Amado, the Maurice Amado Foundation is a family foundation that has been directed by members of his family since 1968. For several decades the Foundation primarily supported organizations that served members of the Sephardic Jewish community, promoted knowledge of Sephardic Jewish culture and heritage, and expanded knowledge of the contributions of Sephardic Jews to Jewish life. More recently, the Foundation has awarded grants to a wide array of charitable organizations that reflect the philanthropic interests of the Foundation's Directors and Advisors.
Approaching the Foundation
Prospective grantees may approach the Foundation in one of two ways:
Call Pam Kaizer, Executive Director, to determine if the grant seeker's organizational needs fit the Foundation's current grantmaking interests.
818-980-9190 (9 a.m. to 3 p.m. Pacific time).
Email an inquiry to Pam Kaizer at pkaizer@mauriceamadofoundation.org. Information should include the name of the organization, its mission, and for what purpose funding is requested. This letter of inquiry should be no longer than one page.
Contact Info

Maurice Amado Foundation
12400 Ventura Boulevard, #809
Studio City, CA 91604
818-980-9190 (phone & fax)